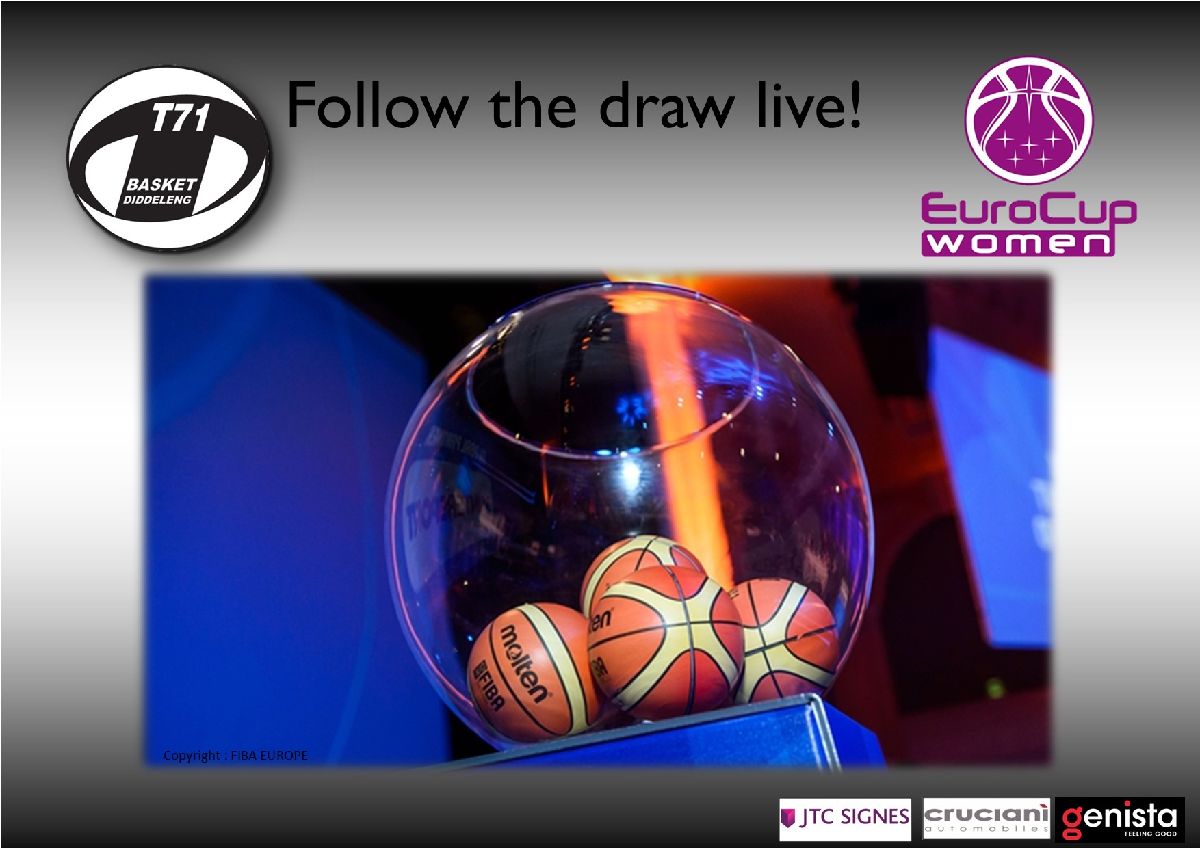 EuroCup Draw live stream
Tomorrow at 11:00 the draw of the EuroCup Regular Season will take place in Munich (GER).
After this draw we will know where our campaign will take us. 
You can follow the draw live via the link at the end of this text.
T71 will be represented at the draw by team captain Catherine Mreches.
The possible opponents are (one from each Seed group):
Seed 1:
Loser ELW Qualifier Conference (Villeneuve or Girona) 
LDLC Asvel Feminin (FRA)
Umana Reyer Venezia (ITA)
Flammes Carolo Basket (FRA)
Mithra Castors Braine (BEL) 
BCF Elfic Fribourg (SUI)
Seed 2:
La Roche Vendée BC (FRA) KP Brno (CZE)
Cadi La Seu (ESP)
Basket Namur Capitale (BEL) Zabiny Brno (CZE)
Rutronik Stars Keltern (GER)
Seed 3:
Movistar Estudiantes (ESP) London Lions (GBR)
UFAB 49 (FRA)
Casademont Zaragoza (ESP)
IDK Euskotren (ESP)
SL Benfica (POR)


Link: