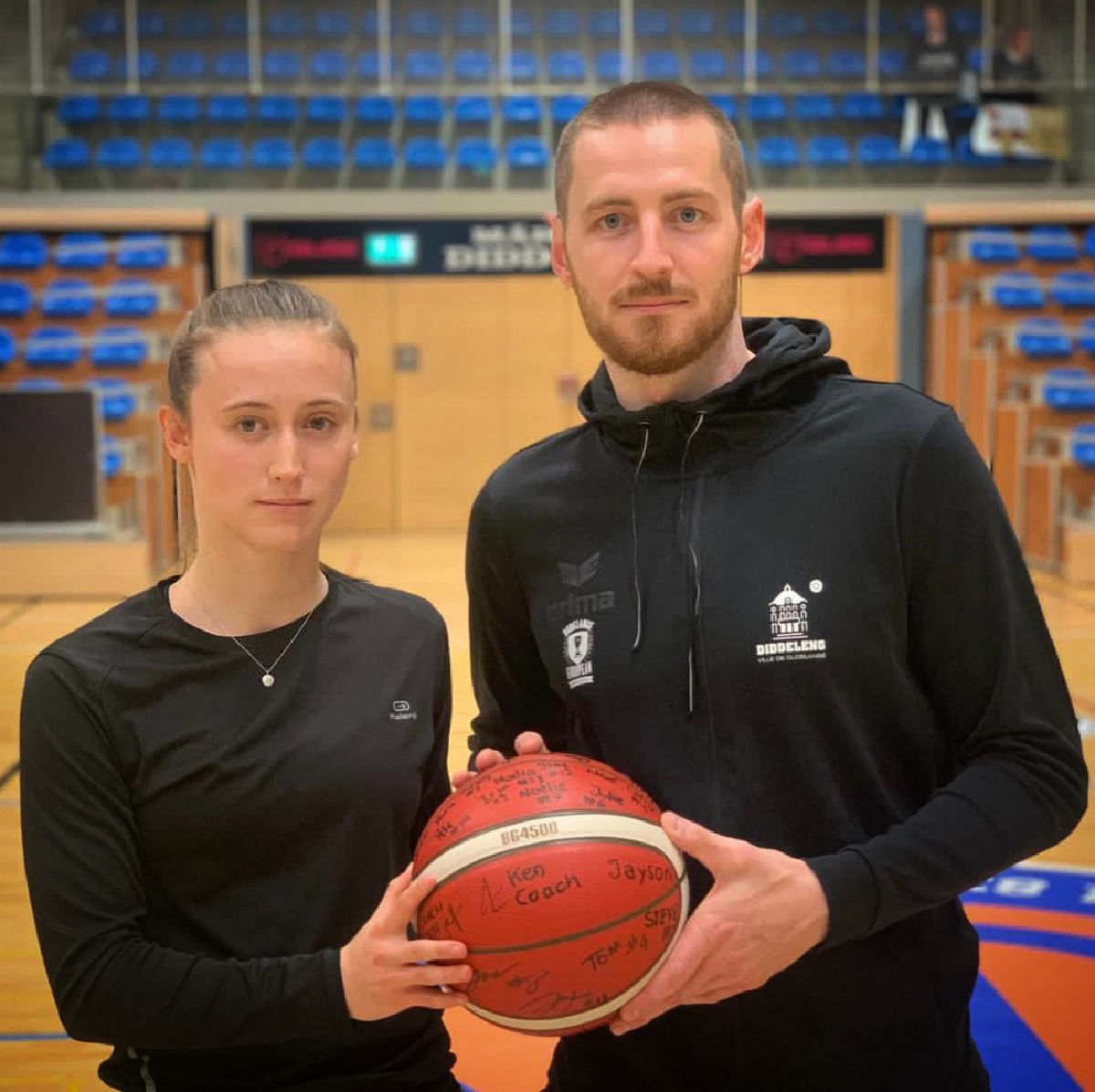 Keng Plaz fir Mobbing!
STOP MOBBING!
Viru Kuerzem gouf et am Diddelenger Lycée ee schwéiere Fall vu Mobbing.
Den T71 setzt sech fir Toleranz an Akzeptanz an alle Beräicher vun eiser Gesellschaft an. Domat positionéiere mer eis och kloer géint all Sorte vu Mobbing.
De Schued an d'Wonnen, déi duerch Mobbing entstinn heelen just lues.
Als klengt Zeechen vun Opmonterung wärten eis Spillerinnen a Spiller vun den éischten Ekippen dem concernéierte Jugendlechen ee signéierten Ball zoukommen lossen. 
Mär hoffen mat desem Geste ee klenge Bäitrag zur Iwwerwannung vun desem Trauma bäidroen ze kënnen an dass Mobbing aus eise Schoulen, Veräiner, an der Gesellschaft allgemeng verschwënnt.
+++
STOP BULLYING!
Last week, there was an ugly case of bullying at the Dudelange High School.
T71 stands for respect and tolerance in all of our society. We therefore reject any kind of bullying.
The damage done by bullying only heals slowly. As a sign of comfort, the players of our Ladies' and Men's teams signed a ball and will give it to the concerned person.
We deeply hope that bullying will vanish from our schools, sports clubs and society in general.