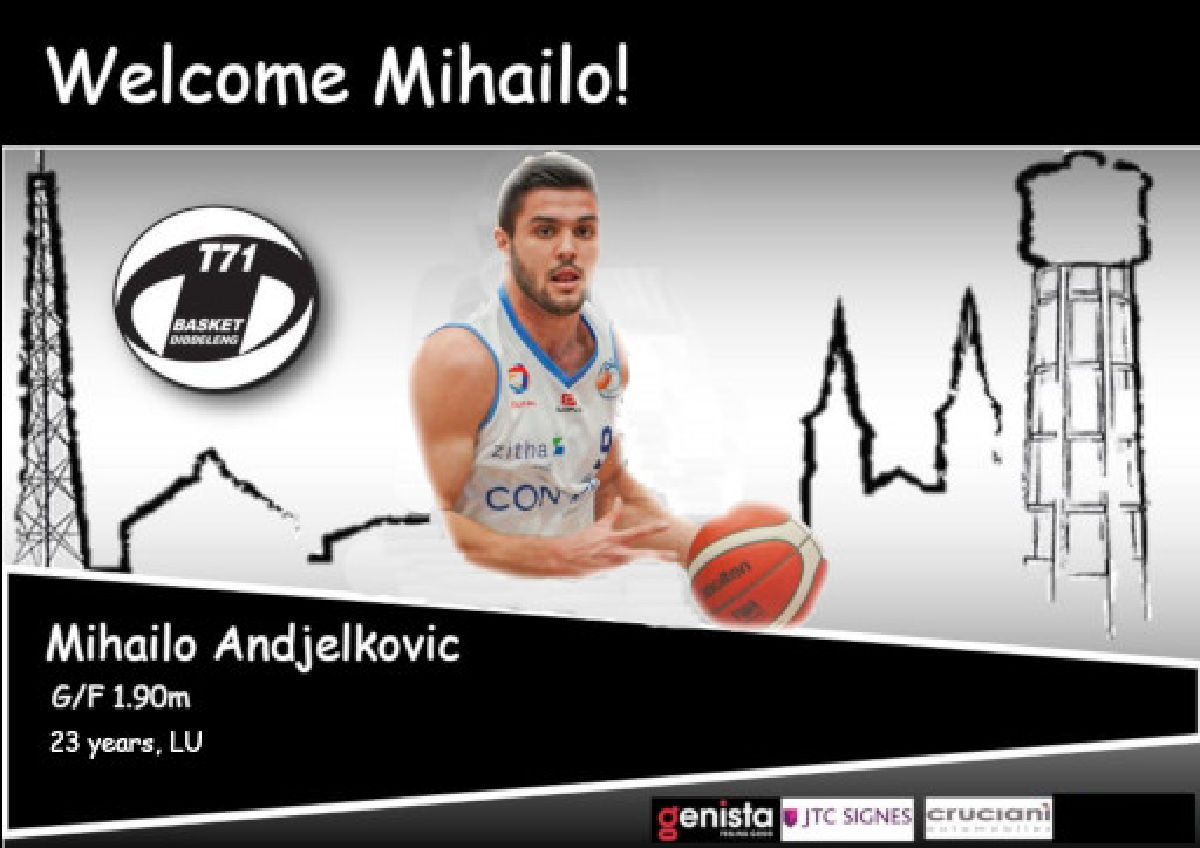 Mihailo Andjelkovic joins T71
T71 are happy to announce that Mihailo Andjelkovic will join the club in the upcoming season.
The 23 year old guard/forward and national team player will join us from his club AB Contern.
We welcome Mihailo to the T71 family and wish him lots of success with our team.