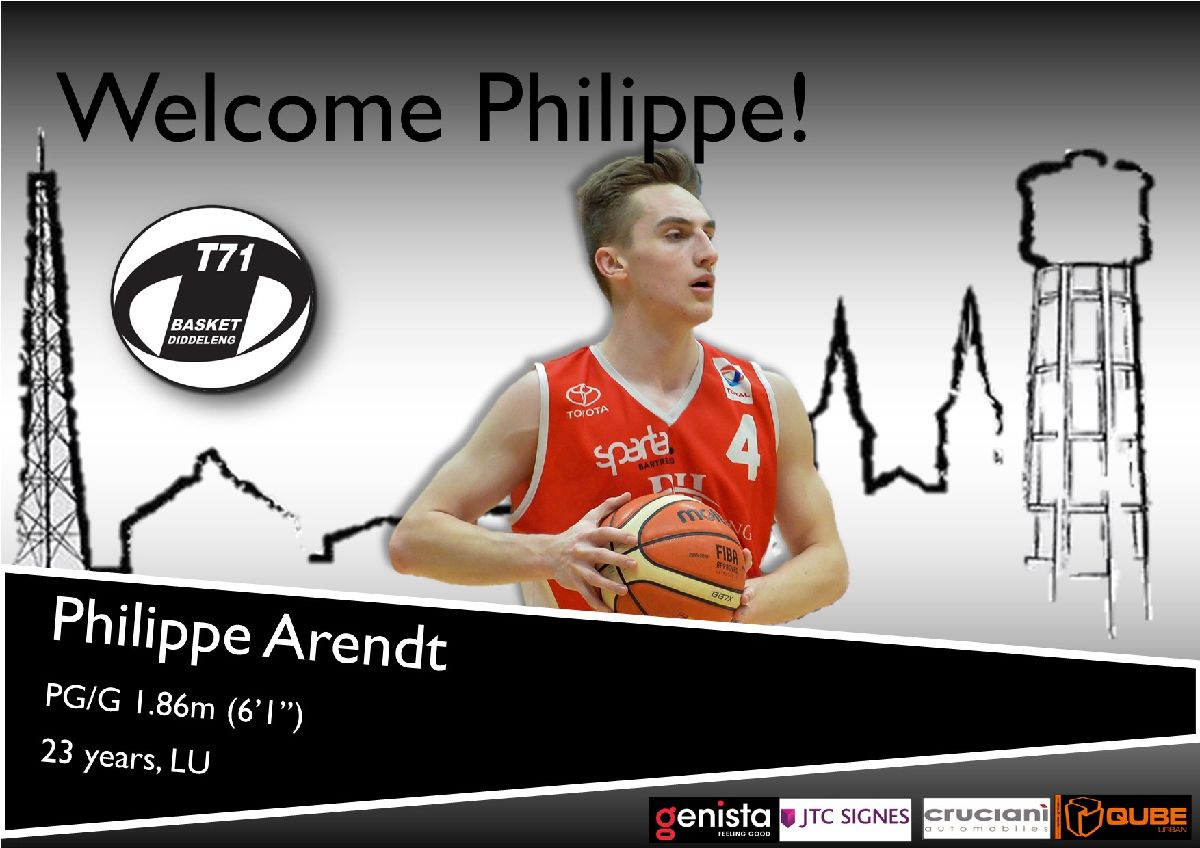 Philippe Arendt joins T71
T71 are happy to announce that Philippe Arendt will join the club in the upcoming season.
The 23 year old guard and national team player will join us from his home club Sparta Bertrange.
We welcome Philippe to the T71 family and wish him lots of success with our team.
Fun fact: His uncle Patrick Arendt already played for T71 in the late 80s/early 90s. So with Philippe an Joe Kalmes there will again be an Arendt/Kalmes duo in Dudelange!