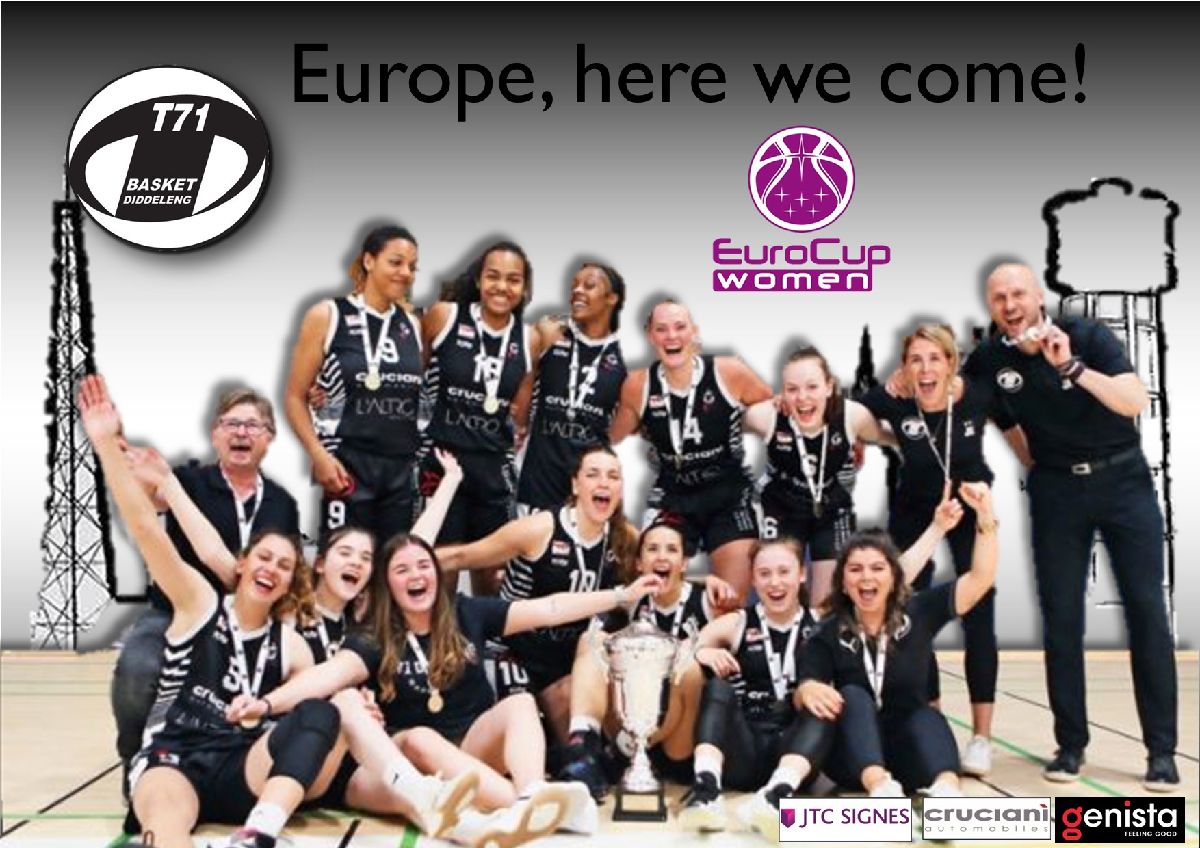 T71 Ladies to play in FIBA Eurocup Women
Exciting news!
 
Today, we are happy to confirm that our T71 Ladies will participate in this year's FIBA Eurocup Women competition! 
 
A lot of work is waiting for us, but we are proud to give our Ladies' team this opportunity to show themselves on a competitive international level.
 
It will be the third time for T71 Ladies to take part in an European competition, after playing In Cup Ronchetti against Funchal (99/00) Â and Namur (00/01).
 
More news will follow after the Draw on July 15.
 
Thanks to all the partners and people involved to make this happen!