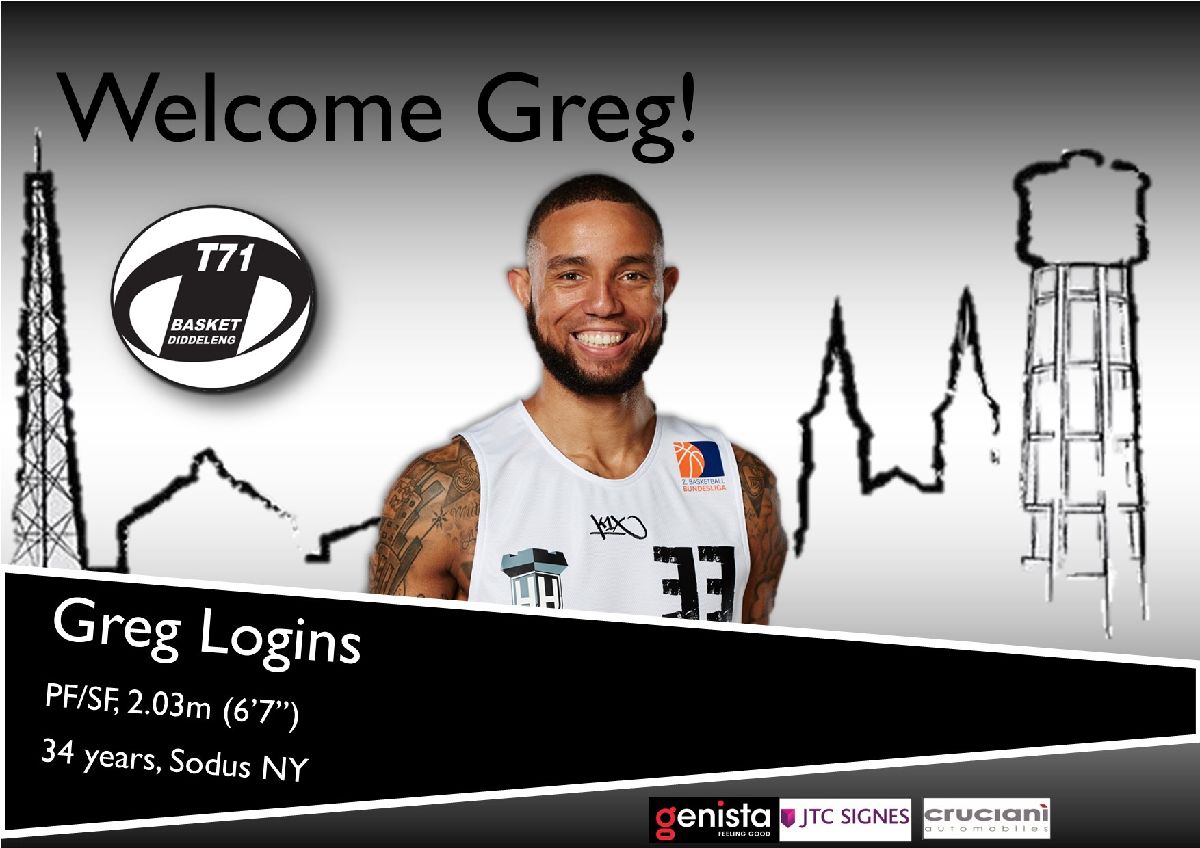 T71 sign Greg Logins
T71 are happy to confirm the signing of Greg Logins!
Greg is a very experienced player having played in several European leagues and is now working as a teacher assistant at an International School in Luxembourg-City.
He will be a valuable addition to our roster.
Please join us in welcoming Greg to Dudelange! 
T71 wants to add the following statement:
Regarding the signings of our competitors, and in order to stay competitive and to respect the engagement of our sponsors and players, T71 decided to add 3 Non-JICL players to its roster.
For all of the season T71 commits to play with only 2 Non-JICL players on the floor, no matter how the season evolves. We will leave 120 minutes per game to our JICL players.
For years, we tried to establish that rule on national level, without success. But we will stick to it on our own choice.