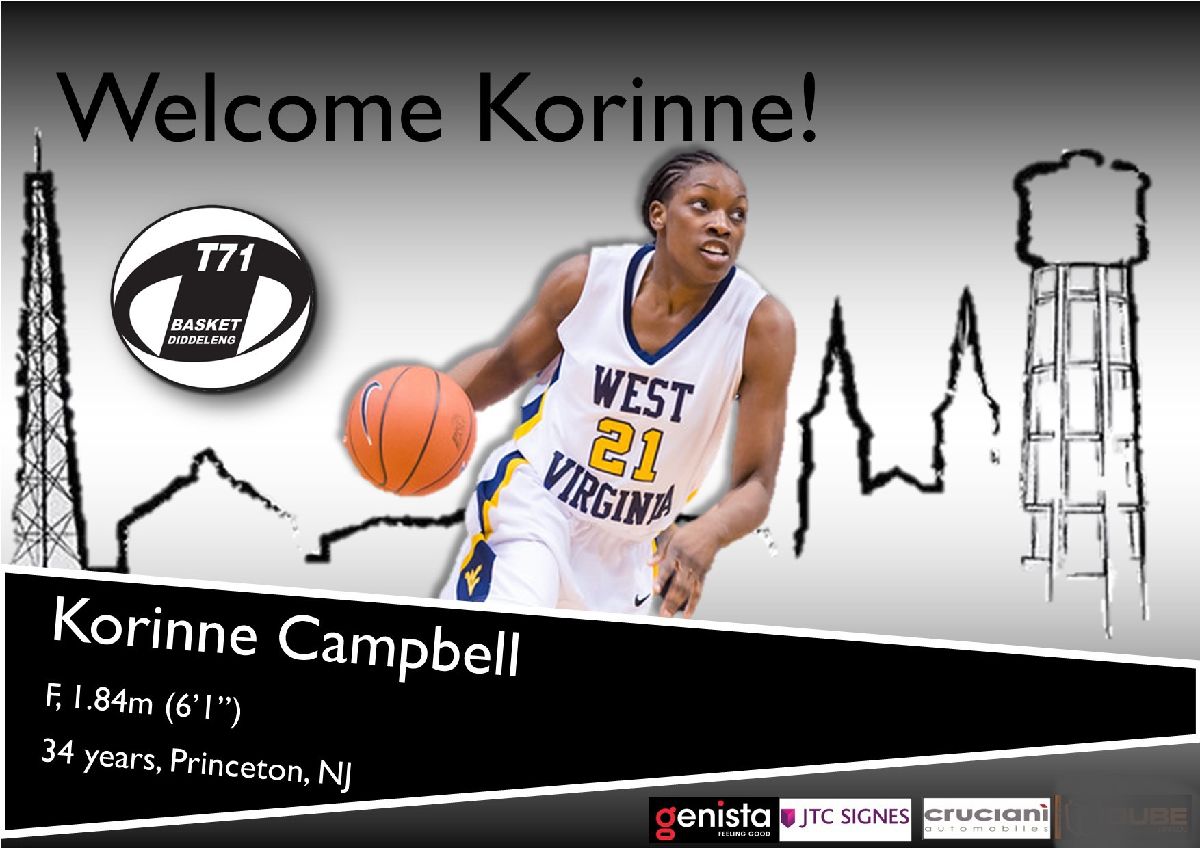 T71 sign Korinne Campbell
Welcome Korinne!
We are happy to confirm the signing of Korinne Campbell as second professional player  on our Women's team!
Korinne is a highly experienced player. Last season she played in Sweden and is currently playing in Australia .
Please join us in welcoming Korinne to Dudelange!