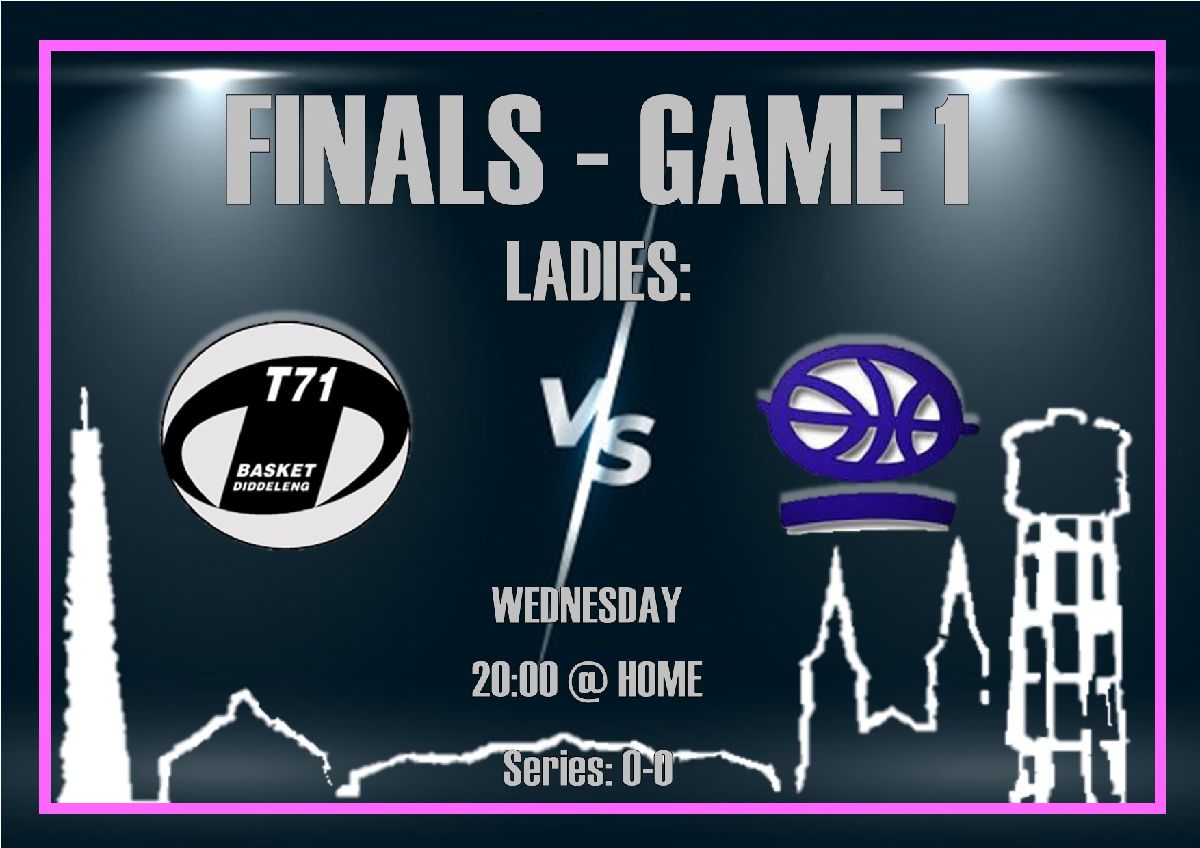 Ticket information for Ladies' Finals - Game 1
For Wednesday's firsr game of the finals series against Résidence (26.05., 20h00) there are still tickets available. In case you want to assist to the game, you need to drop us a mail (reservation@t71.lu) with your name and (cell) phone number. The following sanitary measures apply once you enter the gym:
- a physical distance of at least 2 meters (3 seats) is required between people or groups from one household (maximum 6 people)
- wearing a mask is mandatory.
We'll contact you after you dropped your mail. Ticket prices are 10€.
Fir déi éischt Final vun eisen Damen géint d'Résidence e Mëttwoch (26.05., 20h00) sinn nach Plazen do. Wann Der mat dobäi wëllt sinn, biede mer Iech eng Mail mat Numm an enger Telefonsnummer ze schécken (reservation@t71.lu).
Et gëllen natierlech folgend Regele währenddem Der Iech an der Sportshal befant: 
- Eng Mindestdistanz vun 2 Meter (3 Sëtzplazen) tëschent Eenzelpersounen oder Gruppen aus engem Stot (maximum 6 Leit) muss agehale ginn.
- D'Droe vun engem Mask ass obligatoresch.
Mir kontaktéieren Iech dono. Den Entréespräis ass 10€.