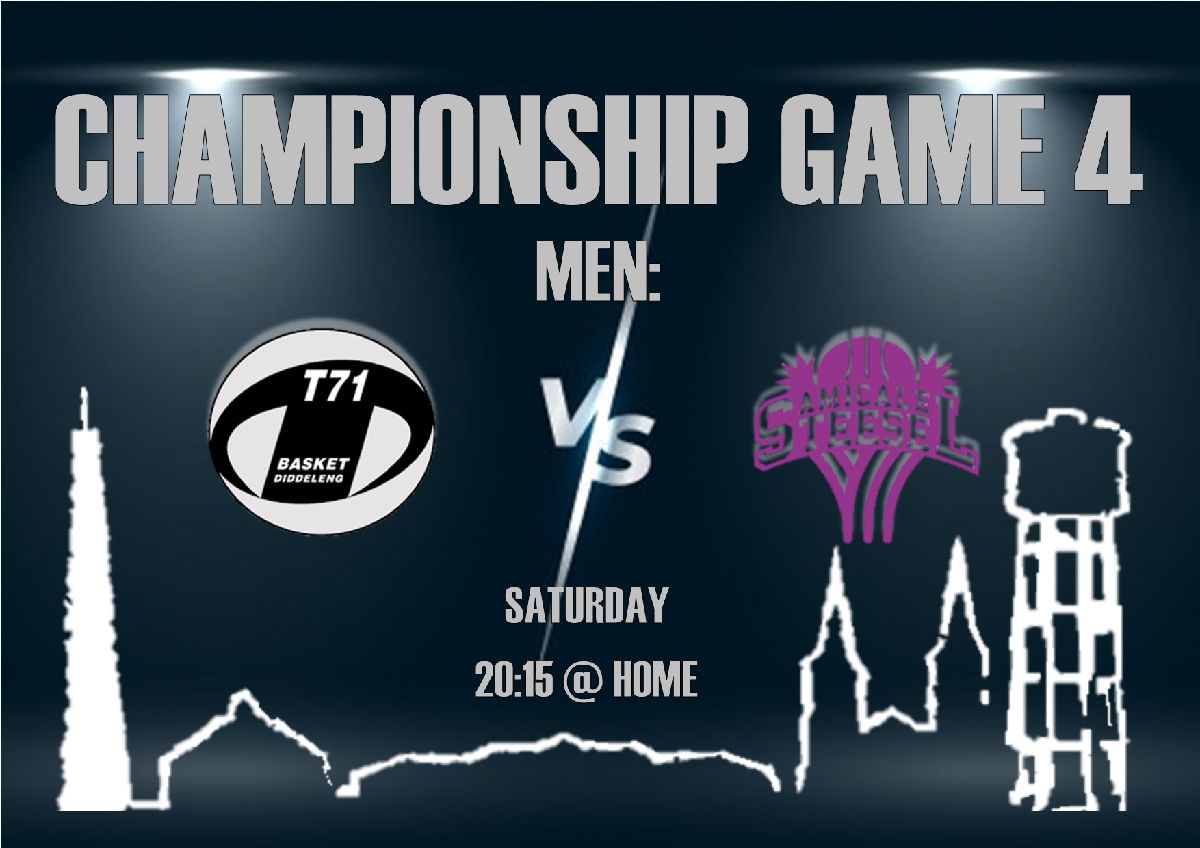 Virverkaf T71-Amicale
Den T71 organiséiert e Virverkaf fir déi 4. Finale géint d'Amicale déi e Samschdeg um 20h15 stattfënnt.
De Virverkaf fënnt e Freideg tëscht 18h00 an 19h30 am Hartmann statt.
Reservatiounen via Mail, SMS oder soss eppes sinn net méiglech. Mailen op reservation@t71.lu ginn dofir och net beäntfert.
De Präis ass 12€ fir Erwuessener, 8€ fir Studenten a Kanner ënner 16 Joer si gratis. 
Déi iwwreg Tickets sinn dann an der Oweskees verfügbar. E Samschdeg kommt der ab 18h30 an d'Hal eran.

Supporter vun der Amicale sollen sech bei hierem Club mellen.
***
T71 is organizing a presale for the 4th final against Amicale which will take place on Saturday at 8:15 p.m.
The presale takes place on Friday between 18:00 and 19:30 in our gym. Reservations by mail, SMS, etc. are not possible. Emails to reservation@t71.lu will not be answered either.


The price is 12 € for adults, 8 € for students and children under 16 are free.


Box offices open at 18:30 on Saturday.
Amicale supporters please contact their club to get tickets assigned to them.