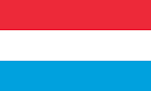 T71 & Munhowen
An nach eng zweet Methode den T71 z'ënnerstëtzen: passéiert an engem vun den Drinx-Shops zu Lëtzebuerg fir Äert Gedrénks anzekafen. Soft drinks, Wäin, Schampes, etc.: Drinx proposéiert iech eng ganz Gamme vu Gedrénks. An dem Keessier sot Der dass Der Supporter vum T71 sitt.
 T71 & Munhowen cooperation
Another way to support T71: paying the Drinx shops a visit. Soft drinks, vines, Champagne and other beverages can be found - and bought - at Drinx. You're helping T71 just by telling the salesman that T71 sent you.